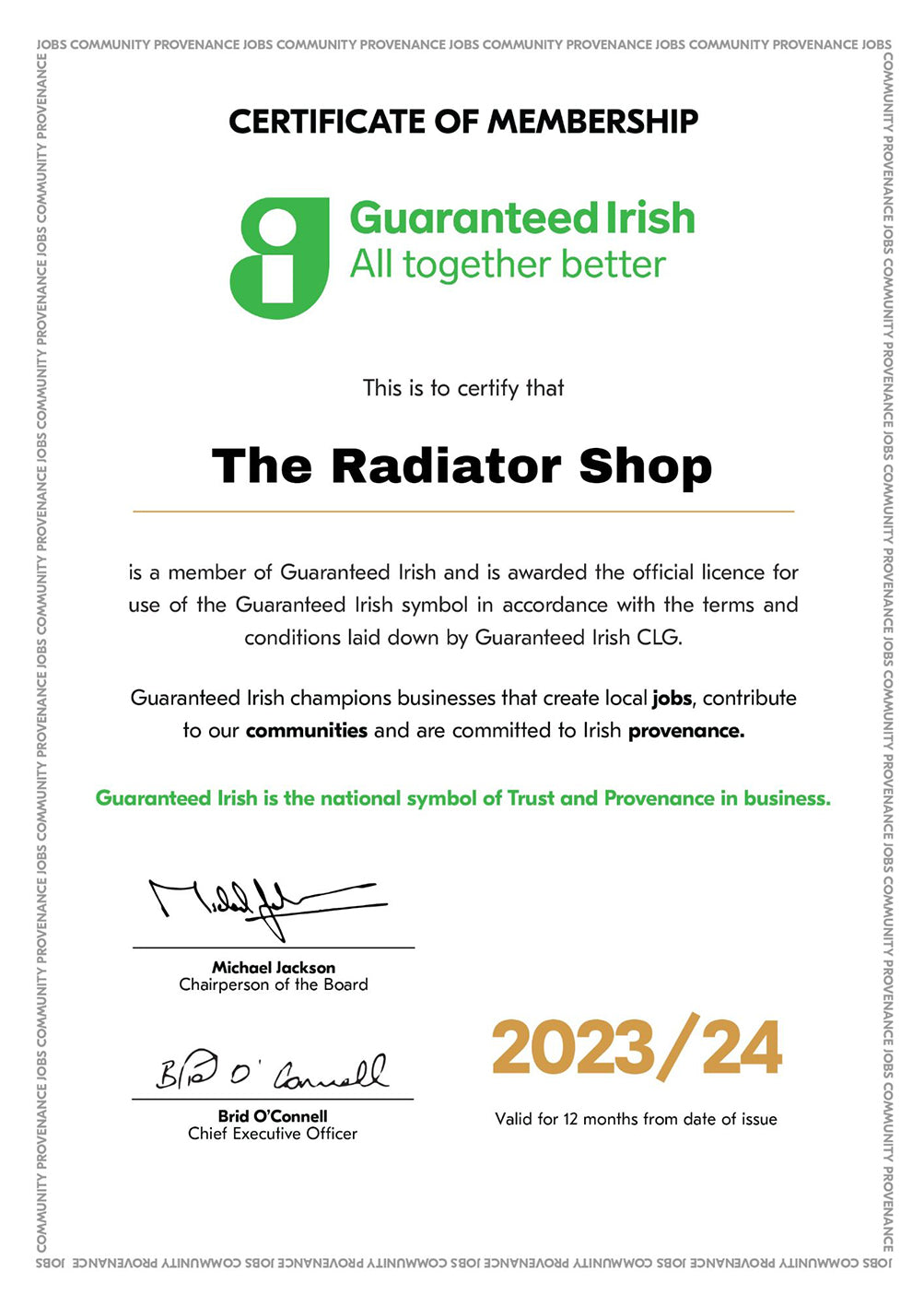 Thank you for choosing The Radiator Shop
We are 100% Irish owned and located, and we appreciate your business. An indigenous Irish company working with leading suppliers in Ireland, the UK and Europe to bring you an extensive range of beautiful, high quality radiator products at fair prices.
We have been importing, distributing, and selling designer radiators in Ireland since 2006  and we set up this website way back in 2010.  It was the first place that you could buy a central heating radiator online in Ireland and we still remember that first online sale- just 1 day after we went live - 18th July 2010- an order from Wexford for a horizontal radiator in satin finish.
We love eCommerce, but know that every great online store needs to be backed up with accessible, helpful and friendly customer support. We pride ourselves in providing really good customer service - prompt and friendly expert advice at the end of the phone or by quick email response.
We hope you find what you are looking for- be it a feature radiator, a funky towel rail, a set of radiator valves, or just some more attractive traditional style radiators.
If you can't find what you are looking for, let us know. New products are added all the time and we might just have it on the way.
Happy Shopping!
Midgy-Byte Ltd T/A The Radiator Shop, Donegal Town Enterprise Centre, Lurganboy, Donegal Town, Co.Donegal, Ireland, F94KT35
Company Reg: 536937, VAT Reg: 3230236SH
Tel: 074 9747031